28 October 2020
HPV represents health services' interests in second Victorian Renewable Energy Target auction
The Victorian Renewable Energy Target (VRET) legislates targets for the share of renewable energy in Victoria's electricity generation.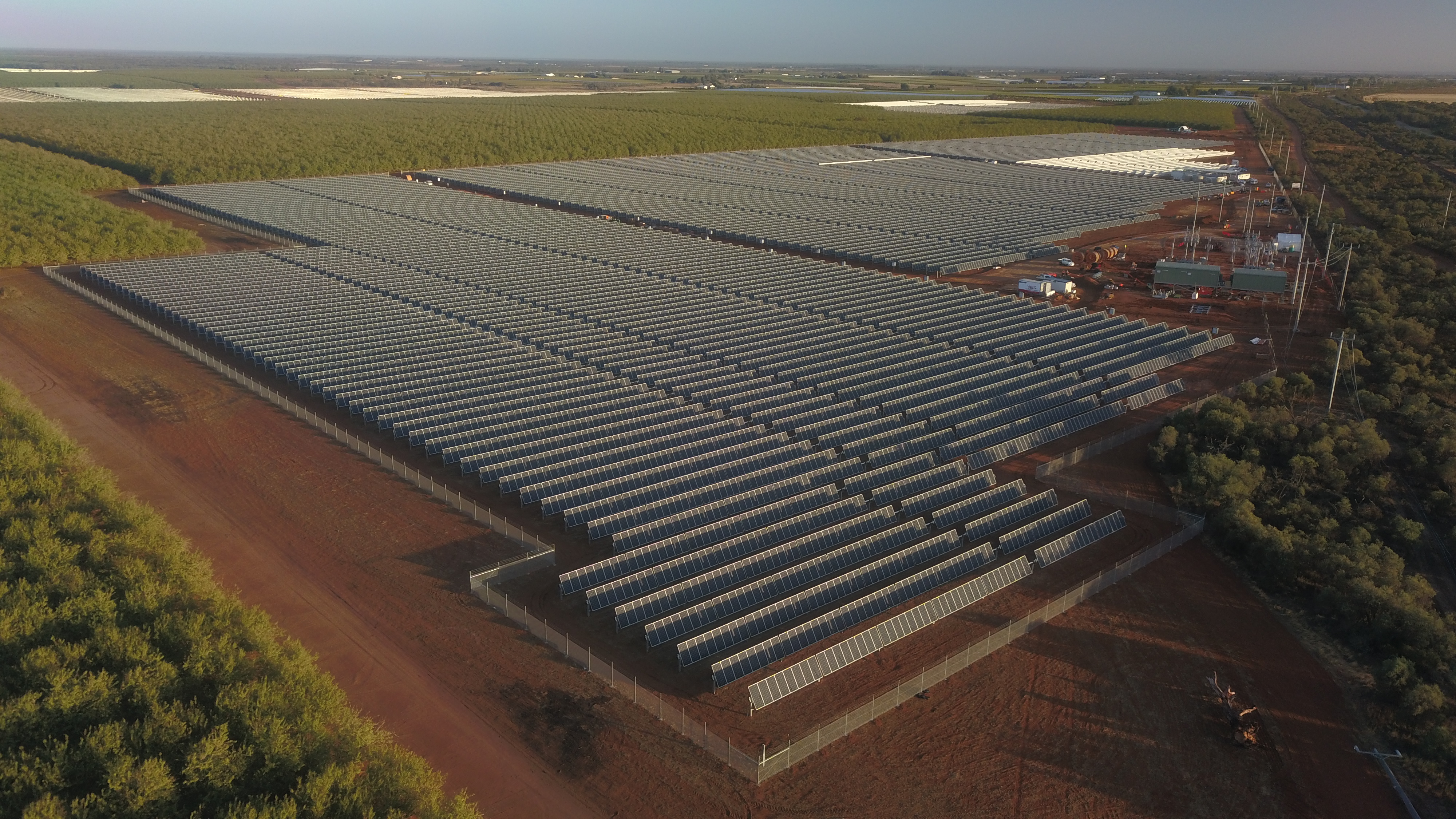 Bannerton Solar Park, located in the Sunraysia district in Victoria
In 2017, the Victorian Government sought 650 megawatts (MW) of renewable energy through the Victorian Renewable Energy Target (VRET) auction. VRET's targets were revised in 2019 and set at 25 per cent by 2020, 40 per cent by 2025, and 50 per cent by 2030.   
A market sounding for a second Victorian Renewable Energy Target (VRET2) auction was announced by the Victorian Government in September 2020.  
VRET2 is expected to deliver at least 600 MW of new renewable energy capacity, which is enough energy to power Victorian hospitals and schools, Melbourne's train network and other government infrastructure and services. 
This second auction will contribute to the achievement of the 2025 target and is an important step towards supporting investment in new renewable generation. It will help create jobs in Victoria's renewable energy sector and support Victoria's economic recovery from the COVID-19 pandemic. 
The Government is currently undertaking a market sounding process to obtain industry and community input on key auction design issues. Health Purchasing Victoria (HPV) and the Department of Health and Human Services (DHHS) are involved in the design of the second auction, and are representing the interests of public health services in relation to the electricity retail contracts that HPV procures on their behalf.  
HPV's existing electricity contract is in place until 30 June 2023. Any procurement decisions or changes agreed through the VRET2 project will not affect existing contract arrangements, as any renewable energy projects procured will not be commissioned until after the existing retail contract concludes.