31 October 2023
Loddon Mallee collaborative uniform tender extended to 12 health services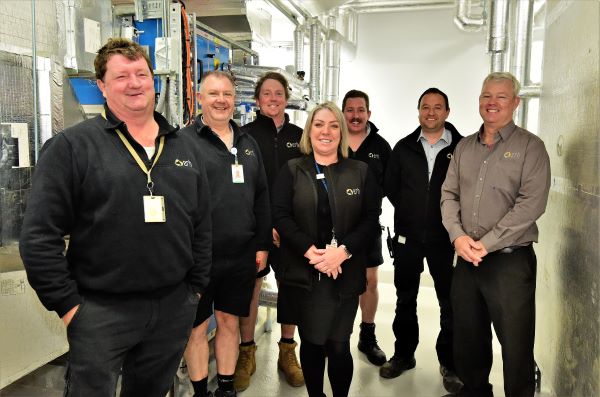 Twelve health services in the Loddon Mallee region can now benefit from a collaborative corporate uniform tender managed on their behalf by HSV.
Following the success of the initial tender in 2022, a further six health services requested to participate in a second tender with a value of $1 million over three years, earlier this year.
The health services participating in the second tender, which took nine months and increased the value under contract by 75 per cent, are in Boort, Rochester, Mildura, Inglewood, Swan Hill and Kerang. There has been an increase in demand from health services for uniforms, particularly medical scrubs since the onset of COVID.
HSV Customer Relationship Manager for Loddon Mallee Trish Boschin led both cluster tenders.
She says regional health services have been able to benefit from more competitive market rates, enhanced reporting and a simplified online ordering system. 
"Working with HSV meant that health services had a smaller, more manageable administrative involvement as part of running a tender."
Top image and above: Staff from Echuca Regional Health, which participated in the first tender, wearing the new uniforms. 
Rochester and Elmore District Health Service (REDHS) Procurement Manager Jeremy Dyke says HSV's expertise and advice gave him confidence in the tender process.
"It was the first time we had participated in a group tender. The fact that we had guidance throughout the process made everything easier," Jeremy says.
The new contract has resulted in significant time and costs savings for REDHS, thanks to the streamlining offered by the supplier's online ordering system.
The reporting system also gives health services clear oversight of orders and spend and assists with compliance.
"Health services can easily see when staff allocations have been fulfilled," says Trish.
"It's a more efficient system and health services can get the product they want – a stylish, functional uniform that's customised to their requirements," she says.
In addition to HSV's focus on getting the right product at the right time, having suppliers in the right place is a key factor, and reflects the consideration of local jobs in assessing value under this agreement.
The suppliers appointed to the corporate uniform panel have the advantage of being locally based, which means that health services don't have to hold a large inventory of stock.
"They can order items when they're needed because there's a stable supply chain managed by local suppliers," says Trish.
"Local suppliers can also adapt and customise products to health services' requirements more easily."
Trish said it's a positive outcome that the commercial solution is a win for health services and the local community. One supplier with a staff of 60 has experienced a 12 per cent growth in business due to the regional tender, while another employing 15 is able to provide more stable long-term employment due to the new contracts.