9 March 2021
New HSV distribution centre central to expanded supply chain operations
HealthShare Victoria's new distribution centre will soon be operational, providing an important link in the development of Victoria's public health supply chain.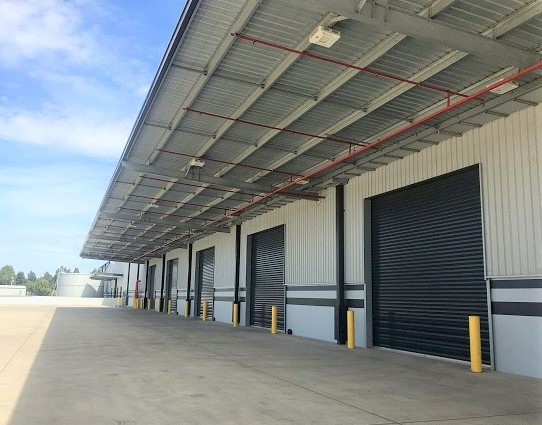 HSV's new distribution centre covers 22,500 square metres and is similar in size to the Melbourne Cricket Ground (MCG).
Key points:
The new supply chain will integrate sourcing, purchasing, warehousing, delivery and ordering.
The Melbourne Health Logistics team will transition to the new distribution centre.
At 22,500 square metres, the site in north-west Melbourne is on par with the MCG.
HSV Chief Executive Neil Rodaway says the site will enable expanded supply chain operations which will be implemented in stages as benefits and service reliability are established.
"In bringing together MHL's supply chain operations and Health Purchasing Victoria's procurement expertise, our initial focus will be high-volume, fast-moving stock items to demonstrate bulk purchase savings across a wider range of stocked items," Neil says.
"Our existing PPE supply chain operations will relocate to the distribution centre from July 2021, enabling the set-up of ordering and supply logistics and the eventual staged integration of health services."
"As a first step, the Melbourne Health Logistics (MHL) team will transition to the new HSV distribution centre, with the initial tranche of health service customers being the Melbourne Health cluster," says Neil.
When implemented, the end-to-end medical consumables supply chain will integrate sourcing, purchasing, warehousing, delivery and ordering, to bring a range of benefits for health services.
HSV will help hospitals to support better patient outcomes, chiefly by maximising their purchasing power through more consistent stock availability and significant discounts for big volume orders.
Safety is a key focus of the distribution centre fit-out.
"Safety is our number one priority, and a key part of our work in this area has been to implement a robust OH&S plan that adopts the experience of operational staff while also ensuring site design and processes are in step with good safety practices," he says.
A new Warehouse Management System is also being put in place to support the site's advanced ordering and logistics functionality.
HSV Distribution Centre key statistics:
built in 2016
10 times larger than the existing MHL warehouse
10 loading docks – including four recessed and six roller shutter doors
has space for more than 23,000 pallets
racks range from seven to nine metres in height
can hold between 1,500 and 3,000 SKUs (stock keeping units)
can hold up to 9,000,000 individual examination gloves at any one point
14 different types of electric-powered materials handling equipment will be used on site.
---