3 September 2021
HSV reconfirms centralised PPE ordering and distribution arrangements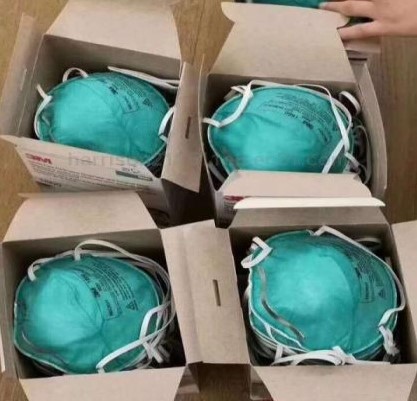 HealthShare Victoria (HSV) has reconfirmed arrangements for centralised Tier 1 Personal Protective Equipment (PPE) ordering and distribution, which the Victorian Government has implemented to protect the health of public patients and critical healthcare workers.
The following items are supplied via the State Supply Chain (SSC) managed by Monash Health.
Tier 1 PPE items include:
N95 respirators
surgical masks
surgical masks with visors
hand hygiene
eye protection
isolation gowns
examination gloves
aprons
face shields.
Other categories also supplied by the SSC include:
swabs
disinfectant wipes
caps/bouffants
overshoe covers
sterilisation wrap.
The SSC places orders for all of the items listed above on behalf of the state.
Health services should continue to place orders for these items through Zycus.
"Tier 1 PPE suppliers should not be supplying any Tier 1 PPE directly to health services," says HSV Director Procurement Joe Neill.
"A single point of contact with the Victorian Government health supply chain for all Tier 1 items provides clarity for suppliers who are managing PPE ordering and supplies," he says.
Queries about PPE items or the ordering process should be directed to the State Supply Chain at Covid19PPEordering@monashhealth.org.