21 December 2020
Common Catalogue team lays groundwork for 2021
The Common Catalogue team is laying the groundwork for a busy year in 2021, ensuring the project will meet health service requirements after HealthShare Victoria commences operations on 1 January 2021.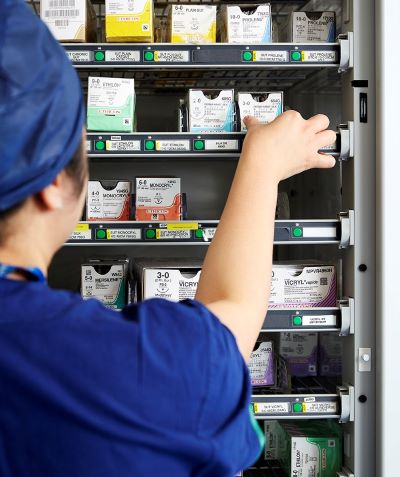 An independent review is underway during December to ensure the Common Catalogue project is aligned to HealthShare Victoria's objectives and deliverables. 
"The HPV Common Catalogue project business case was developed in 2017, and the original scope of this project does not factor in requirements resulting from the introduction of HealthShare Victoria," says HPV Director Customer Engagement Alfred Matthews. 
The new organisation will manage a state-wide end-to-end medical consumables supply chain, transform procurement for other goods and services and establish shared services for the public health sector. 
The Common Catalogue project team will now be supported by a business assurance group. The group includes representatives from the specialist support services team providing system support for health services using FMIS financial system products. Representatives from Bendigo Health and Melbourne Health will also provide advisory services and input.  
Djerriwarrh Health Services Procurement and Business Efficiency Officer Nimal Pandithakoralege has joined the Common Catalogue team as a secondee for two days a week to assist colleagues at other health services in implementing the catalogue. 
"Djerriwarrh Health Services is the first health service to implement the catalogue and Nimal has provided invaluable assistance in helping HPV refine our training and processes," Alfred says. 
Nimal will initially focus on health services in the Grampians region before assisting others in the new year. 
Common Catalogue project training and implementation will continue throughout the December review period to ensure those health services that are advanced in training or user acceptance testing are able to complete their activities this year.