2020 news
Subscribe to receive the HSV newsletter
20 February 2020
Alfred Health's Professor Andrew Way joins HPV Board
Andrew's focus at Alfred Health has been on improving access, and ensuring high-quality, safe health services within a strong financial framework and well-supported research environment. Alfred Health is now seen as a leader in these areas.
Read More

Alfred Health's Professor Andrew Way joins HPV Board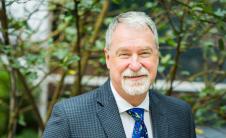 17 January 2020
Outages to complete Qlik Sense updates
HPV is undertaking the updates out of normal business hours to try and minimise any disruption to for health services. Users will see an 'error' or 'time out' message while these works are underway.
Read More

Outages to complete Qlik Sense updates