23 December 2021
HealthShare Victoria end of year message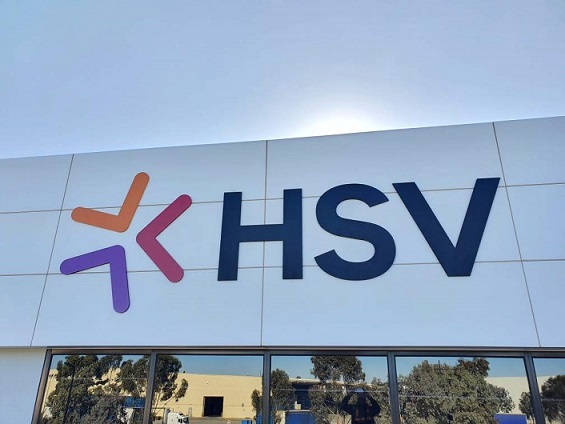 2021 has been a year of significant organisational and operational change at HealthShare Victoria (HSV).
On 1 January 2021 we transitioned from Health Purchasing Victoria to become HSV, a commercially-focused organisation with an initial strategic aim going beyond procurement to encompass new functions of supply chain surety and supply and logistics – being established with support from the Department of Health.  
Our initial operational goals to drive savings and benefits of $838 million by 2025, stand up an end-to-end supply chain and establish a new supply chain surety function are underpinned by HSV's values and principles. These are anchored by our vision of 'Health.Safety.Value. In everything we do' which we have adopted as part of our day-to-day activity. 
We continue to gradually align our capabilities and capacity to meet our new direction, all the while continually flexing to support our health service customers in meeting the ever-changing demands arising from the COVID-19 pandemic.
We continued to secure Personal Protective Equipment (PPE) and other equipment for the State Supply Chain (SSC) and supported health services to access and use these products.
In doing so, we have collaborated closely with health services, the Department of Health, the SSC and suppliers to overcome stock shortages and ensure supply surety for Victoria's public health services, most notably in medicines for patients with COVID-19 and sterilisation wrap.
Over the past 12 months we have seen the sector's needs evolve from PPE to fit testing and a more recent focus on Rapid Antigen Test kits and oximeters.
Our supply chain operations commenced on 28 June 2021 when we welcomed the MHL logistics team to the HSV fold, followed by the opening of our new Distribution Centre for health-related goods in Derrimut on 13 December 2021.
We focused on embedding a strong safety culture that supports wellbeing, helps us do the right thing and holds us accountable. Our 'BeSafe' strategy is a key element driving HSV's safety culture through a range of activities to embed safety across our organisation.
I'm pleased to report that through difficult pandemic conditions in which our workplace and employee body has had to pivot and adapt to new ways of working, HSV sourced goods and services that will deliver $171 million in savings and benefits this financial year. Our people showed that despite the COVID-19 rollercoaster, we are resilient, pragmatic and have a can-do attitude.
Our revamped Procurement Activity Plan (PAP) has been key to this benefits delivery following its relaunch in July 2021 to provide greater visibility of our planned activities and sector engagement. Ongoing twice-yearly reviews will allow for more agile sourcing.
We would like to thank our health service customers and the dedicated health sector experts who have made invaluable contributions to our reference groups and COVID-19 engagement groups and programs.
We look forward to continuing our work with the Department of Health, health services and suppliers in 2022 to deliver consistent access to medical supplies, substantial savings and improved quality of care for Victorian patients.
On behalf of everyone at HSV, I would like to wish you all a happy, safe and relaxing break.
Neil Rodaway
Chief Executive