29 May 2023
State Supply Chain on track for transition to HSV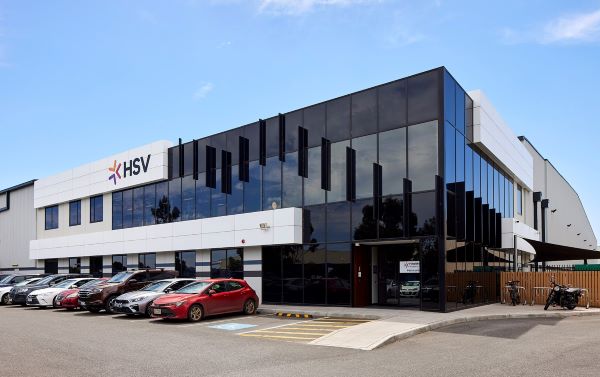 HealthShare Victoria (HSV) will assume responsibility for the purchasing and distribution of State Supply Chain (SSC) products on 5 June 2023, taking over the supply chain management from Monash Health.  
The SSC was established in 2020 as part of the Victorian Government's response to the COVID-19 pandemic, when Victoria's healthcare workers were using up to 1.5 million respirator masks every week. Now holding approximately $800 million worth of stock, the SSC plays a critical role in ensuring Victorian public health services have access to goods that may be in higher demand or difficult to access. It also ensures a level of equity to access for these items when necessary.
When it was established, the SSC was governed by the Department of Health with Monash Health as the supply and logistics lead and HSV as the procurement lead. Responsibility for SSC supply and logistics has always been planned for HSV – once we had the infrastructure in place to do so.
"Since establishing and strengthening our logistics and supply chain function throughout 2022, HSV is now sufficiently well placed to start consolidating Victoria's public health sector supply chains," says HSV Chief Executive Neil Rodaway.
HSV has worked closely over the past several months with the Department of Health and Monash Health to ensure the SSC transition is as seamless as possible.
"Our goal has been to minimise the impacts on health services and do everything we can to ensure an uninterrupted provision of SSC services," Neil says.
"We gratefully acknowledge Monash Health's support in establishing and operating the SSC whilst HSV has been stood up, and their valuable assistance in the planning for a smooth transition."
Preparation for the transition has involved extensive work across all areas of HSV. Activities completed include:
developing and testing ordering, finance and reporting systems
completing a stocktake across 11 sites
physical transfer of stock to our Derrimut distribution centre (DC)
undertaking operational readiness exercises
communicating with our partners and external stakeholders to keep them informed of progress and operational plans.
In addition to our Derrimut DC, from next week we will be operating out of a Dandenong DC. New to HSV, this site aligns with our growth needs, providing a south-east warehouse base and a second site to house stock as part of a risk mitigation approach.
Taking responsibility for the SSC means HSV is growing its supply chain customer base from our seven current HSV DC customers to over 70 health services.
"We now have the operational and support resource expertise to add value to the health sector and we are looking forward to making a difference by enhancing the efficiency, consistency and reliability of the services we provide," Neil says.
Key transition dates:
Final date for SSC orders through Monash Health: 11:00 am Friday 2 June.
Transition from Monash Health to HSV takes place over the weekend of 3-4 June.
First date for placing SSC orders through HSV: 7:30 am Monday 5 June.
For more information on the transition, including essential details for health services, please visit the State Supply Chain section of the HSV website.